Have you recently invested your marketing budget in social media ads to increase brand awareness online?
It may make sense to hire social media marketers on your team to maximize the power of different social media platforms, such as Facebook, Instagram, TikTok, or LinkedIn to sell and promote your products and services.
After all, there are as many as 4.48 billion people around the world who are logged in on social media apps everyday.
However, if you're aiming to create a more organic way of reaching and speaking with your target audience, then it's about time you take advantage of email marketing.
Sending emails may sound like a thing of the past. But, believe it or not, it's shown to be one of the most effective digital marketing strategies for businesses today!
With more reach comes more conversions, and of course, more sales for your business!
In this article, we give you an in-depth comparison of both social media and email marketing to help you decide which one would be best for your business.
Email Marketing vs Social Media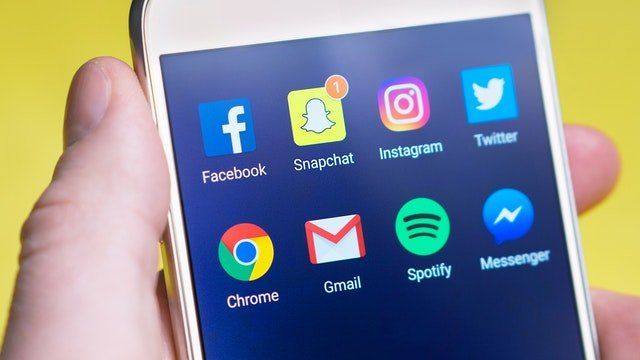 A meticulous study by the Content Marketing Institute (2020) has shown that both email marketing and social media top as the most organic content distribution channels.
Despite the rapid growth of social media accounts and other digital marketing channels, email marketing is still proving to be highly effective.
Social media may be the leading digital marketing channel at 89%, but marketing emails come second at 87% – only 2% away.
That's why, if your intentions are to grow your brand online, then missing out on the second most effective digital marketing strategy would be such a waste.
Even if you have a massive amount of social media followers and thousands of likes on your facebook page, utilizing email marketing could provide the boost that your brand needs.
So forget the long, boring email advertisements you've been seeing on your inbox. It's time you make use of these 3 highly effective strategies in writing emails that convert.
How to Write Effective Marketing Emails
1.
 Embed trigger emails
A trigger email marketing campaign is an automated message sent by email marketers to let customers know that their subscription is valued and appreciated.
To put it simply, it is a response to a subscriber's action.
Some examples of trigger email marketing campaigns are welcome messages, where you can thank the email subscriber for taking action.
It can also be a re-engagement email or a follow-up to a certain transaction to offer information or a call to action to a subscriber.
The best email marketing campaigns add a personal touch to connect or "trigger" their email subscribers, utterly because it works.
Embedding trigger email marketing campaigns will depend on your brand and industry.
For instance, if you sell products, you can trigger your paying customers by reminding them to complete their registration or check out while the product is still available.
A great example of this would be Uber's email marketing campaign. It's almost completely triggered, and it works wonders.
New registrations trigger a welcome email with a brief summary of benefits for user accounts and a quick guide to getting started with the service.
The first ride triggers a thank you, a discount for getting friends to sign up, and an email link to share the experience with others on social media.
Uber's techniques work because their email campaigns are focused on simplicity, honesty, and personalization.
2. 

Tag visitors for follow-up emails

New email subscribers may appreciate the welcome and thank you emails.

However, if you haven't heard enough from them in a while or ever again, these email marketing campaigns will no longer be effective.

One thing you can do is to use specific tags to reach out and achieve customer retention.

This is also known as a follow-up email. Email subscribers will be tagged for a deeply personalized and customized message inviting them back.

This email marketing campaign is also vital and effective for those who work in relationship-based industries such as healthcare.

Think it's a hassle? Then, take a look at the data:
An article by Jason Zook

 said that sending follow-up emails resulted in him getting over 75% of all the deals.

Email marketing expert and Amerisales founder, Lathan Fritz also said that tagging customers in email marketing campaigns gained him 30 to 50 appointments every month for his dental clients.

Another study

 also states that follow-up emails gain an average click-through rate of 22.4%.
Re-engaging with your customer base is just as important as searching for new prospects.
Email marketing campaigns should be connected to the consumer's past experiences by including phrases such as, "We noticed you bought this last time" to lure them back.
3. 

Make every word count

Content is still king, even in email marketing.

Even though you've already sent an email welcoming, congratulating, re-engaging, or offering discounts to your beloved subscriber, it all boils down to what is written in the email.

At the end of the day, consumers value an email that includes succinct, but helpful and relevant content. Every email sent in your brand's name should always be short, sweet, and above all, useful.

Take Skimm's short but sweet email marketing campaigns as an example. The brand's daily newsletter concentrates on giving trending news to their valued email subscribers cleverly and hilariously. 

They did it simply by letting their consumers digest news in less than five minutes. Skimm also does catchy punchlines to deliver the news of the day.
In Summary…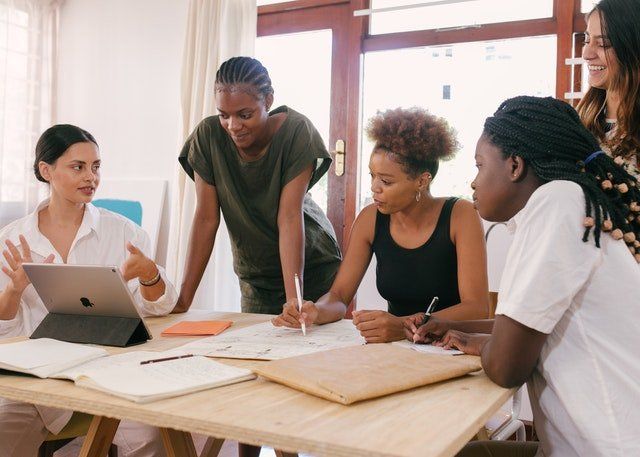 Nowadays, companies and businesses prioritize social media marketing to connect with their customers.
Social media channels may continue to grow and evolve, but that doesn't mean that email marketing is no longer effective.
Being the second most effective digital marketing channel, email marketing can gain you more reach rather than just relying on social media campaigns.
To ensure your campaigns have impact, don't forget to communicate with your consumers through personalized, customized, and timely email.
Once you've utilized these two digital marketing channels, your brand or product is on its way to success!