Email Deliverability Case Study
How Fabricio Y. Fujikawa Helped Dr. Linnea Passaler Increase Inbox Placement Rate to 90%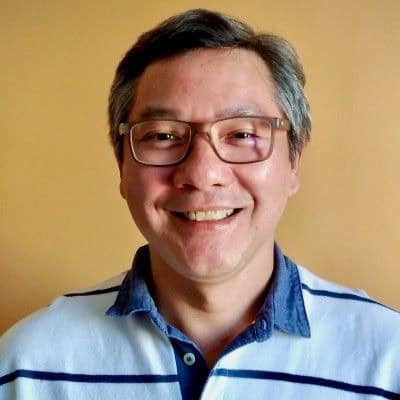 Fabricio Y. Fujikawa is a seasoned email deliverability expert specializing in marketing automation and better deliverability. He has helped entrepreneurs grow their businesses without giving up their lives, which maximized the impact of their email marketing campaigns. He has recently guided his client, Dr. Linnea Passaler, to improve her email deliverability and engagement rates significantly.
By implementing the advanced email deliverability solution InboxAlly, Dr. Passaler experienced an increase of up to 90% in inbox placement rates. As a result, this led to higher open rates and a 216% increase in enrollment numbers for her new mental health membership program.
In this email marketing case study, we will learn how Fabricio helped Dr. Linnea and her business succeed with his expert advice.
A Brief Background on the Client
Dr. Linnea Passaler is the CEO and founder of Heal Your Nervous System (HYNS), an online mental health resource for individuals with highly sensitive nervous systems. The program provides guidance and valuable information like multimedia content, support groups, and hands-on regulation sessions.
As an HSP herself, Dr. Linnea founded HYNS to help people like her overcome their struggles.
The Challenge: Declining Open Rates
Over the past few years, Dr. Linnea Passaler has steadily built up an opt-in subscriber list of thousands interested in learning more about her mental health services.
However, despite boasting a healthy, long-standing email open rate of around 30%, Dr. Linnea found that her metrics took a sudden dive after launching an email marketing campaign in March and April 2022.
Open rates plunged to less than 10%, and internal diagnostic tests indicated a potential issue with email deliverability. However, the challenge persisted despite Dr. Linnea and her team's efforts, leaving her unsure about future growth.
| | | |
| --- | --- | --- |
| +90 % |  +216 % |  +84 % |
| Inbox Placement | Enrollment Increase | Email Open Rate |
The Email Marketing Solution: InboxAlly Implementation and Deliverability Optimization
To resolve the issue, she first sought the help of her internal development team to fix any potential issues. However, it wasn't enough to get the desired results, so she looked for email marketing professionals who could help her.
Finally, Dr. Linnea enlisted the help of Fabricio Y. Fujikawa, an email deliverability expert with an impressive IT and digital communication background and more than 30 years of experience.
Mr. Fujikawa suggested implementing InboxAlly, an industry-leading email deliverability solution, to help identify and address the root causes of the decline.
During the implementation process, Mr. Fujikawa also provided valuable guidance on properly configuring and utilizing the email marketing platform to optimize deliverability for Dr. Linnea's target audience.
Below are the following strategies that they implemented using InboxAlly (and other tools):
Inbox Placement Test
First, they performed an inbox placement test using GlockApps to determine the current health deliverability of her emails. This test allowed Fabricio to see the percentage of emails delivered directly into a user's primary inbox and if they'd land in other categories like the spam folders or promotions tab.
Here are the results of the test:
49.2% of the emails delivered to the primary inbox
26.2% reached spam
23.1% ended in the promotions tab (categories)
1.5% weren't delivered
According to the results, they had email deliverability problems. Therefore, Fabricio implemented a periodic monitoring routine, and the inbox placement rate increased from 73% to +91%.
Subscriber List Segmentation
Implementing a basic segmentation in an email marketing list includes two categories: highly engaged subscribers and other subscribers.
Once you have segmented your list, sending email campaigns to highly engaged subscribers is recommended. Then, you can send emails to the other subscribers after an hour.
This practice will signal to the ESPs that your message is valuable and approve the deliverability of your second segment, improving your overall email deliverability in the long run.
Dr. Linnea used ActiveCampaigns' automation and segmentation features to segment her mailing list.
First, she used a two-part engagement tagging automation to segment her subscribers based on their behaviors: the highly engaged subscribers and the other subscribers. As of October 2022, only 17% of her subscribers are highly engaged, while 83% are others.
A/B Testing
In A/B testing, you create two versions of one email campaign and send them to a percentage of your subscribers. Marketers usually choose between 1% to 20% of their list.
By comparing these two versions, you will know which one performs better based on each variation's results and your goals.
Dr. Linnea also used ActiveCampaign to A/B test the subject lines of her campaigns to 20% of her email subscribers.
Email Deliverability Recovery
Dr. Linnea used ActiveCampaign to create an automation to send daily messages to InboxAlly's seed emails. This would also adjust the domain distribution of the seed emails to match that of Dr. Linnea's subscribers better.
As of July 2022, the email inbox placement rate improved to +90% after two weeks of implementation. Meanwhile, the promotions tab decreased, and the spam placement was controlled.
During the launch period, they increased the number of emails sent by ten times. They also increased the seed email accounts to 500 so more customers would receive their messages and preserve their deliverability.
In addition, they switched the seed email distribution similar to their subscribers. Therefore, 70% goes to Gmail, 10% to Yahoo, 10% to Outlook, and the remaining 10% to Hotmail.
Overall deliverability monitoring system
Aside from InboxAlly, SendForensics' unique email addresses were used in this task to monitor its overall deliverability.
In September 2022, Dr. Linnea started a new membership program and sent over 200,000 emails in ten days. Compared to the previous launch, the enrollment numbers grew to 216%.
After using InboxAlly for five months, their open rates have increased, varying from 39% to 84%. Meanwhile, their subscriber list grew to 139%.
The Results: Recovered Inbox Placement Rate and Enhanced Performance
After following Mr. Fujikawa's expert guidance and using InboxAlly for five months, Dr. Linnea experienced a significant improvement in her email deliverability. Her inbox placement rate rose to an impressive 90%+, leading to open rates of 39% to 84%.
In September 2022, she launched a new membership program and, over ten days, sent out more than 200,000 emails. As a direct result, her enrollment numbers for the program were a staggering 216% higher than her previous launch.
Conclusion
By partnering with Fabricio Y. Fujikawa and leveraging the power of InboxAlly, Dr. Linnea Passaler was able to rectify her email deliverability issues and restore her open rates and email engagement metrics.
As a result, this led to increased confidence in her business's growth potential and further investments in online marketing initiatives to get more subscribers.
Dr. Linnea's success story in this email deliverability case study highlights the importance of working with experienced professionals and leveraging advanced technology to overcome email deliverability challenges. Doing so ensures business growth and subscriber satisfaction.
"It felt impossible for the regular entrepreneur who's not a professional email guru to crack the code of open rates. Now, after seeing that those open rates actually CAN improve tremendously, I feel confident that building my list is the best way to grow my business and that I can actually rely on the list to remain an asset over time, provided we keep working on it."
She added, "I cannot emphasize enough how this has impacted my confidence in building a successful business over the next few years. I now feel confident investing in every marketing effort to grow my list because I can then reach my audience, nurture it, and sell to it." – Dr. Linnea Passaler, CEO and Founder of Heal Your Nervous System